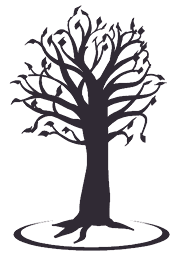 "Like trees planted near streams of living waters..."
Spiritual Care Associates (tm)
Spiritual Care Associates is a group of professionals who believe that spiritual wholeness is the foundation for all that we do and all that we are. We are dedicated to supporting the growth of every facet of the individual's life through chaplaincy, spiritual direction, and, when needed, counseling and therapy.
Spiritual Care Associates offers services to individual clients, to healthcare providers and institutions, to industry and businesses. Our Associates also provide training, seminars, and group facilitation. Descriptions of some of our services are listed below.
For more information on Spiritual Care Associates' offerings and programs, please call or write us.
Spiritual Care Associates
P.O. Box 1501
Easton, PA 18044-1501
610-559-8568
Spiritual Care Associates
P.O. Box 299
Canadensis, PA 18325-0299
570-595-7556
Web Site: www.spiritcare.org
Email: spirit@spiritcare.org
---
Chaplaincy
Chaplains provide spiritual support to people. Most people are used to meeting chaplains in hospitals. However, our chaplains also work in hospices, nursing homes, residential facilities, and in industry.
They meet with individuals and family members, and also with staff. Chaplains provide guidance to patients, family and employees dealing with some of the difficult questions of life: Why is this happening to me? Why do I feel guilty or angry? Has God abandoned me? How can I help my loved one? How can we sort out the ethical issues involved in making a decision? Chaplains also offer sacramental and worship services, including music ministry.
Business and Industrial Chaplaincy: Chaplains have an important role to play in the workplace, since both managers' and employees' personal concerns can impact work life. Chaplains provide employee assistance, addictions counseling, mediation, conflict resolution, and training.
---
Therapy and Pastoral Counseling
Sometimes, individuals, couples, or families are affected by problems that can best be handled with the help of an experienced counselor. The death of a loved one, the loss of a job, retirement, depression, addictions, marital difficulties, a family in which a child is acting out—so much stress can develop that the problems seem insurmountable.
People involved in situations like this are normal, but face unusual stress. For them, the services of a professional therapist can be the most effective avenue to healing and wholeness.
People trying to live a serious spiritual life may sometimes encounter difficulties that are inextricably bound up with psychological problems. In these cases, a therapist who is also a pastoral counselor can be helpful in untangling and resolving issues.
---
Spiritual Direction and Guidance
The desire to find a spiritual guide grows out of a longing for companionship with God. Much of spiritual companioning is "the art of holy listening." Spiritual direction is more than just talk, though; it is a holy conversation about finding and following the Divine One who nurtures a hungry soul.
"Where is God in my job, in my family life, in my religious life, in my joy, in my grieving, in my hope, in my anger?" are questions that are central to spiritual direction.
Spiritual companioning differs from counseling, which usually has a more problem-centered focus. Some of the same issues may arise, but in spiritual direction, cultivating a relationship with the Higher Power is the focus.

---
Personal Coaching
This service offers one-on-one assistance in taking stock of one's life, setting priorities and goals, analyzing strengths and weaknesses. The personal coach is an educator and a receptive listener. The coach can help guide the individual through the process of discovering his or her answers, thus making life more productive and fulfilling.
---
Who We Are
The Rev. Cait Finnegan—Chaplaincy, Music Ministry
The Rev. Joseph Grenier, M.A., Ph.D.—Counseling, Spiritual Direction
The Rev. Laura McKeown Howell, M.A.—Chaplaincy, Spiritual Direction, Personal Coach
The Rev. Susan Surina Rosak, M.A.—Counseling, Spiritual Direction, Chaplaincy
Emily Wallace, M.A.—Counseling, Spiritual Direction, Myers-Briggs Personality Indicator